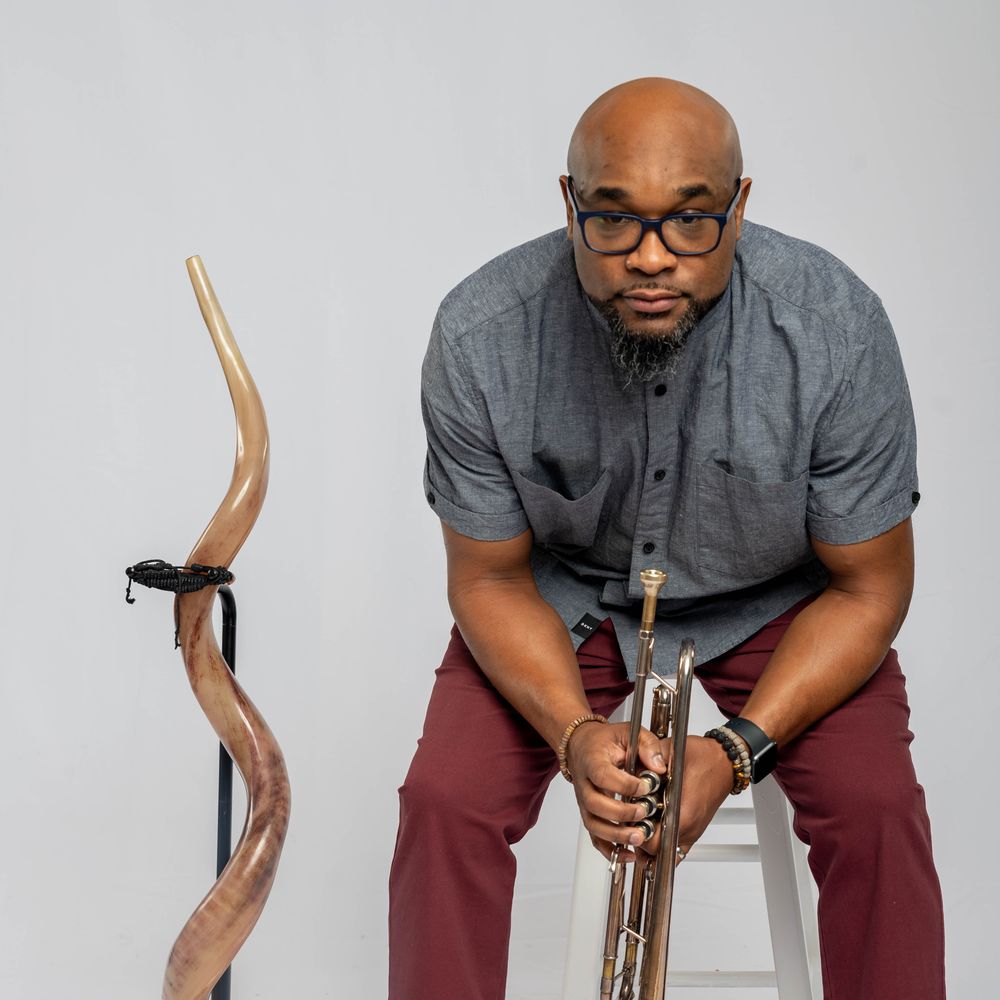 Prophet Shaun J
Apostolic Leader, Ministrel, Music production
Prophet Shaun Johnson was born in Chicago, IL. He is a trumpeter, shofar blower, composer, and producer. He has been blessed to perform in varying music genres and styles and is best known for his work in Prophetic sounds of Heaven, his long-term ministry that he has with his wife Apostle Lasheka Johnson is called Two Breathe an apostolic ministry for the Psalmist and the Minstrel, teaching the gospel of Jesus Christ and bringing the sound and posture of God Heavenly realm down to earth. He is a Priest, Prophet, and Minstrel who plays the Trumpet, and Shofar. Prophet Shaun also writes and composes all music for the husband and wife music ministry duo, Two Breathe.
Prophet Shaun walks in the Fivefold ministry office of a Teacher which he displays daily. Over the years, he has traveled across America and several foreign countries. As a musician and producer, he has backed up numerous artists in both the secular and Christian music field. Prophet Shaun has his own home studio where he produces all of his recordings as well as projects for outside clients. He has released several solo albums with his wife.
​Prophet Shaun continues to be an inspiration in worship settings around the world, he is committed to the role God has placed on his life. Whether it's providing new sound for congregational worship or mentoring new worshippers and worship leaders, he has become one of the defining minstrels of this generation.
"

There is a sound of heaven always playing, but its up tp you to hear it and play it back" - Prophet Shaun J.